whiteful!!!! Snow, snow, and more snow, up to a foot or more here in the middle of Ohio. Every winter, the weatherfolks predict a snowstorm or two...the buildup goes on for days, the news anchors are breathlessly dramatic. It's a farce. A central Ohio snowstorm is usually three days of dire heavy snow predictions followed by one inch of snow, about a half-inch of freezing rain, and another half inch of plain old rain...maybe another half inch of snow on top of that. Rarely do we get clobbered. Today...we are getting majorly clobbered!!!
A few hours ago, it looked something like this...bear in mind, it's still coming down hot (relatively speaking...) and heavy and isn't supposed to stop till tomorrow evening. This is just the beginning, folks...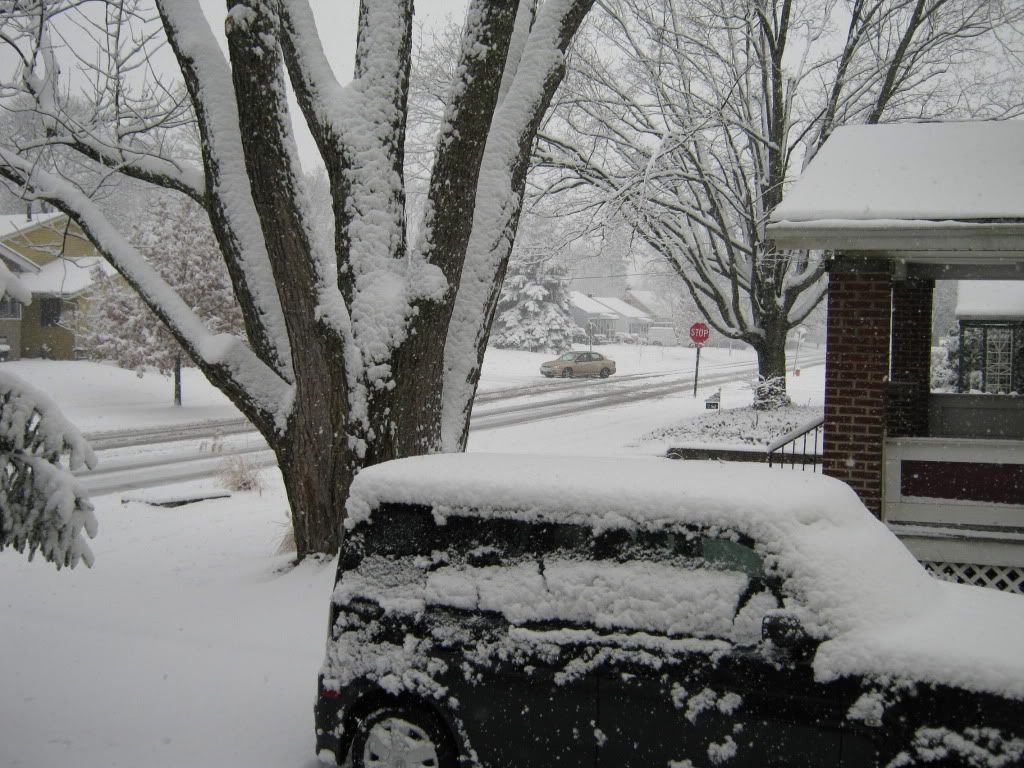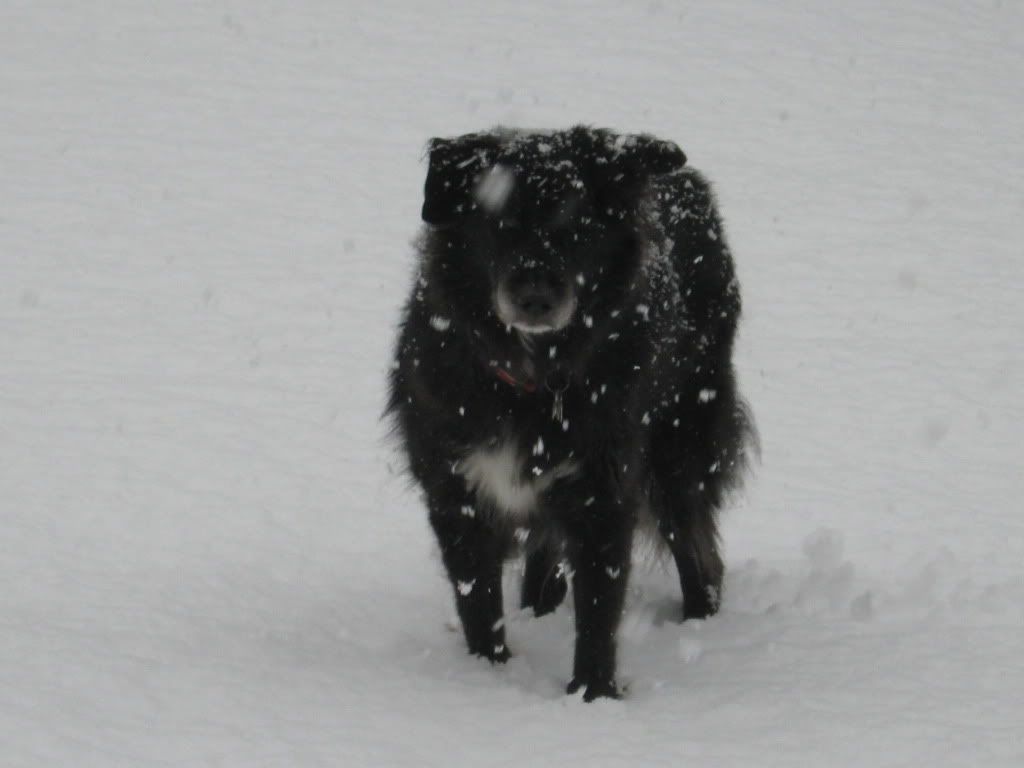 This should make for a very nice knitting day, right? However, I haven't knit a stitch. I've cleaned the house, I've taken pictures of the snow, and I've played on the internet all day. Supposedly, we are having a friend over for dinner tonight, however, I'm just waiting for him to cancel. Can't imagine him making the drive, even for my famous
Pesto Roast Chicken
. We'll see...if not, Pete and I will have a yummy dinner tonight, and I'll get that Pretty Thing finished.