I'm going to try to update with some pics, but I'll be lucky to get this posted between wiping up doggie grossness. LSS, the bodacious Wilburbeast has been struggling with acid reflux for the past couple of months - we literally share the Prilosec. He's been doing very well, so we tried him on a new food - when I say "tried him", I mean I gave him 2T of this food at breakfast this morning...and now he's in major gastric distress again. I've dosed him with the Reglan and the Carafate with some improvement...but he's still a messy, uncomfortable boy, and I'm a dogmom with serious pangs of guilt for giving him those 2T of what is supposed to be the best darned dry food out there. Here's Wilbur and P yesterday...Wilbur was having a good doggie day.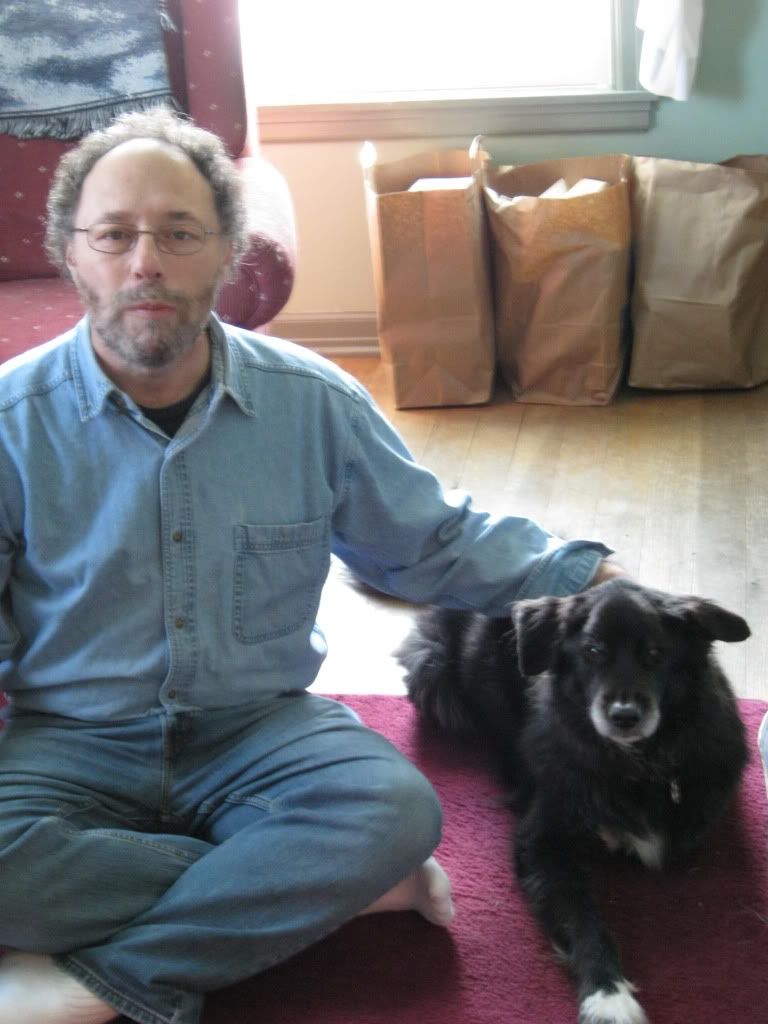 Valentine's Day was quite nice, though very low key. We ate out at our favorite Chinese restaurant and got each other nice cards. We were both wiped out from the band gig Saturday night. Lots of friends, a great time was had by all, but getting to bed at 3am, even when you haven't had anything stronger than soda water to drink, makes for a very tired knitter next day. I brought my camera but, since I was wedged back in a corner without much of a view except profiles, I didn't take any pics. Next time!
I tried to knit yesterday...I REALLY tried! I ended up doing two pattern repeats...and messing both of them up badly by adding an extra row. It's a little tricky...the beginning triangle has a six-row repeat, but it's rows 2-7. The main body of the scarf is a very similar pattern, but it's rows 1-6. In my sleep deprived state, I was thinking rows 1-7. Oops. Started frogging...I really figured I'd have to start the whole thing over again. But the knitting gods were smiling down on me, and when I got to the beginning of where I'd started messing up, there was my k2tog, yo row perfectly intact! I carefully put the stitches back on the needles and knit a few more rows (kind of like falling off a horse...you gotta get back on and do it right!) before going out to dinner. Here's my progress on the #11 needles and a comparison of the cardboardy little scarf I was making with the #8s.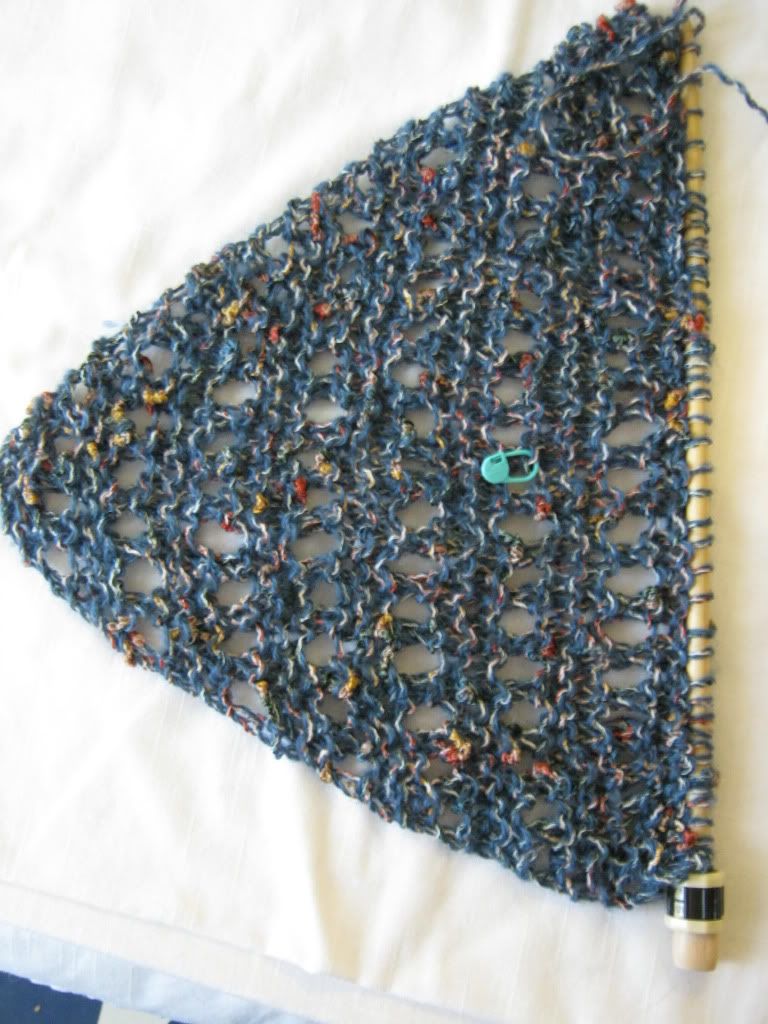 And since it's Monday...yes, we have another snowstorm! We'll have probably close to 30" of snow on the ground after this latest storm. Here's the view from my living room window as I'm writing this: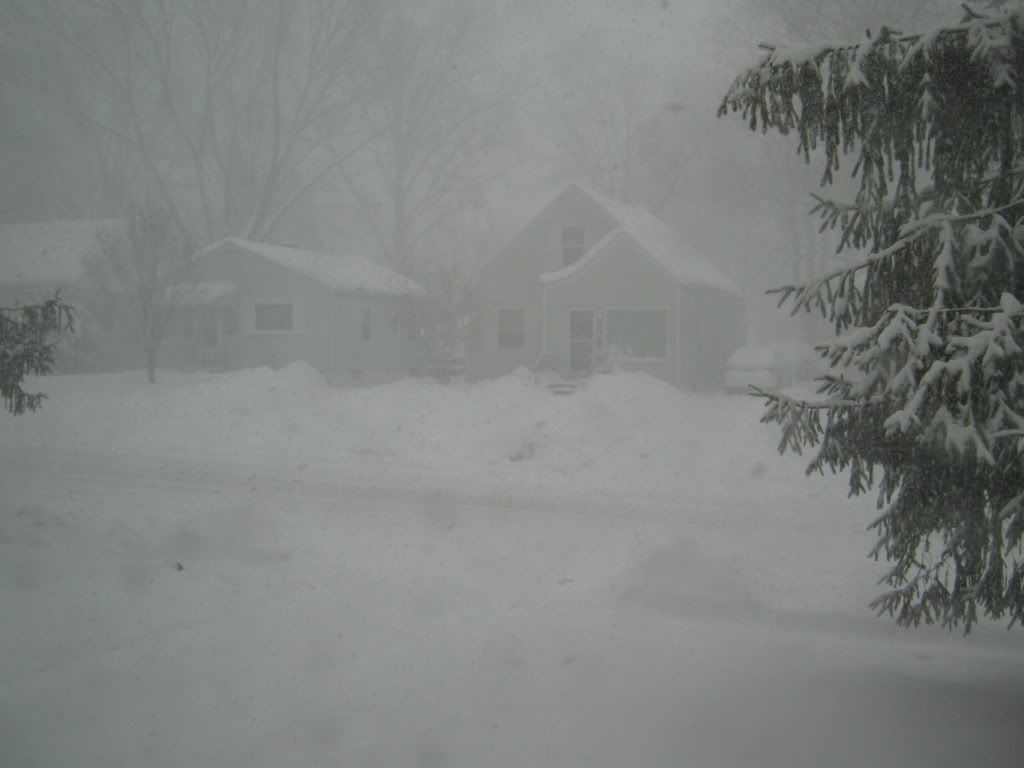 Thanks to everyone who has dropped by and especially those who have commented! I'm really learning this blogging stuff as I go, so it's especially thrilling to hear from y'all! And as I head off to cook up a pot of beef stew, I wish everyone happy knitting (or whatever your choice of hobby may be), safe travels (especially if you're in the midst of this new snowstorm!), and much love and happiness.